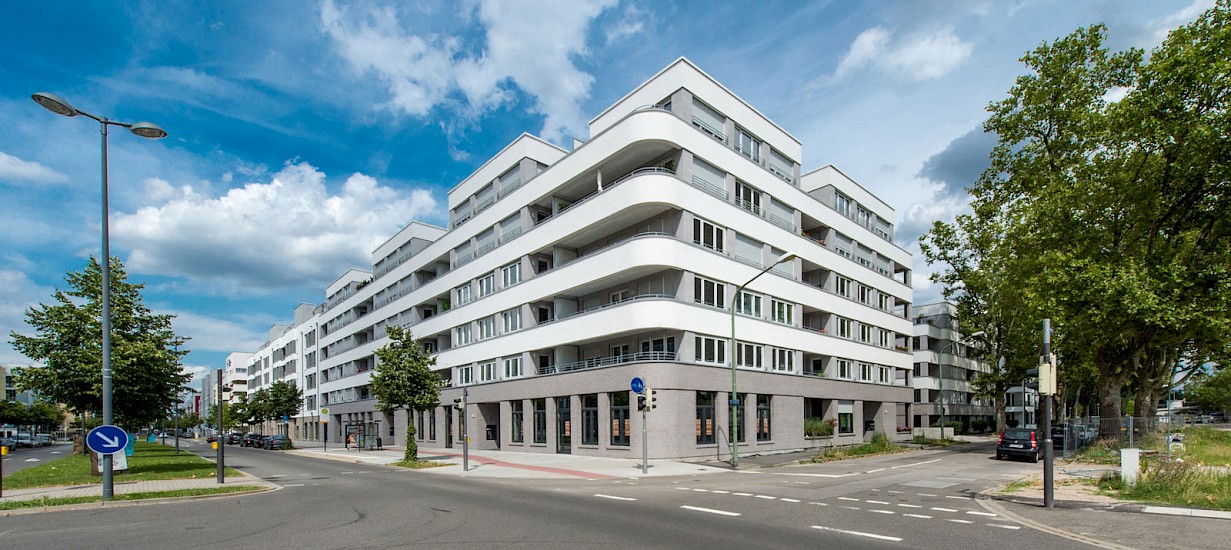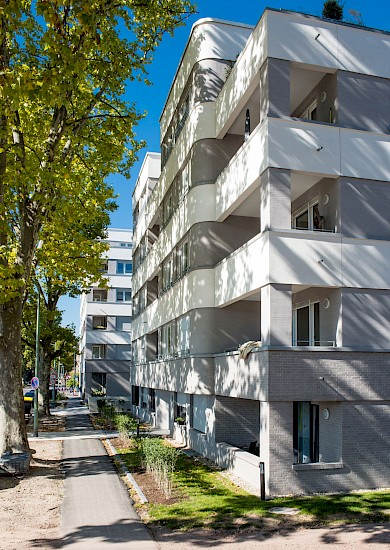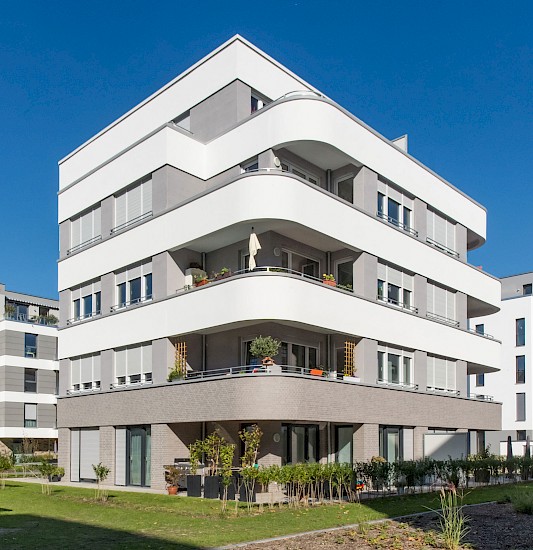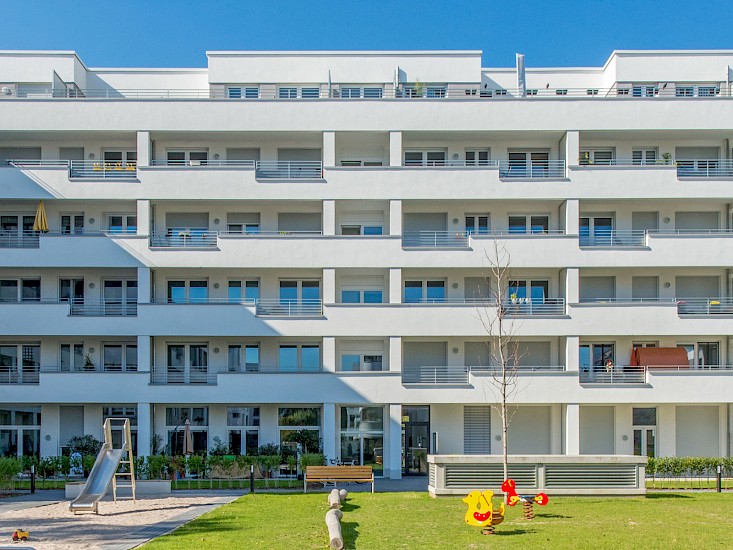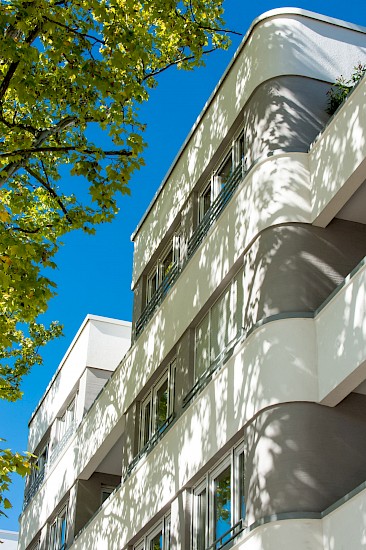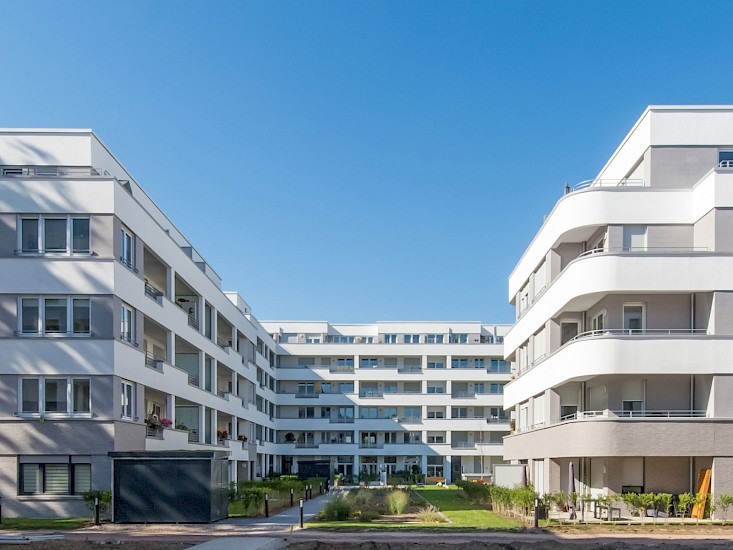 City block
Location: Ludwigshafen
Year: 2014
Residential units: 72
Gross floor area (GFA): 9 130 m²
Client: Weisenburger Gewerbe + Wohnbau GmbH
Project team: Peter Gallo, Jelena Duchrow, Cristina Naranjo, Christoph Ney, Martina Rüdiger, Mira Sennrich, Andreas Wenger
Address: Rheinallee 6–10 / Max-Pechstein-Straße 8–12, 67061 Ludwigshafen
Photos: Lisa Farkas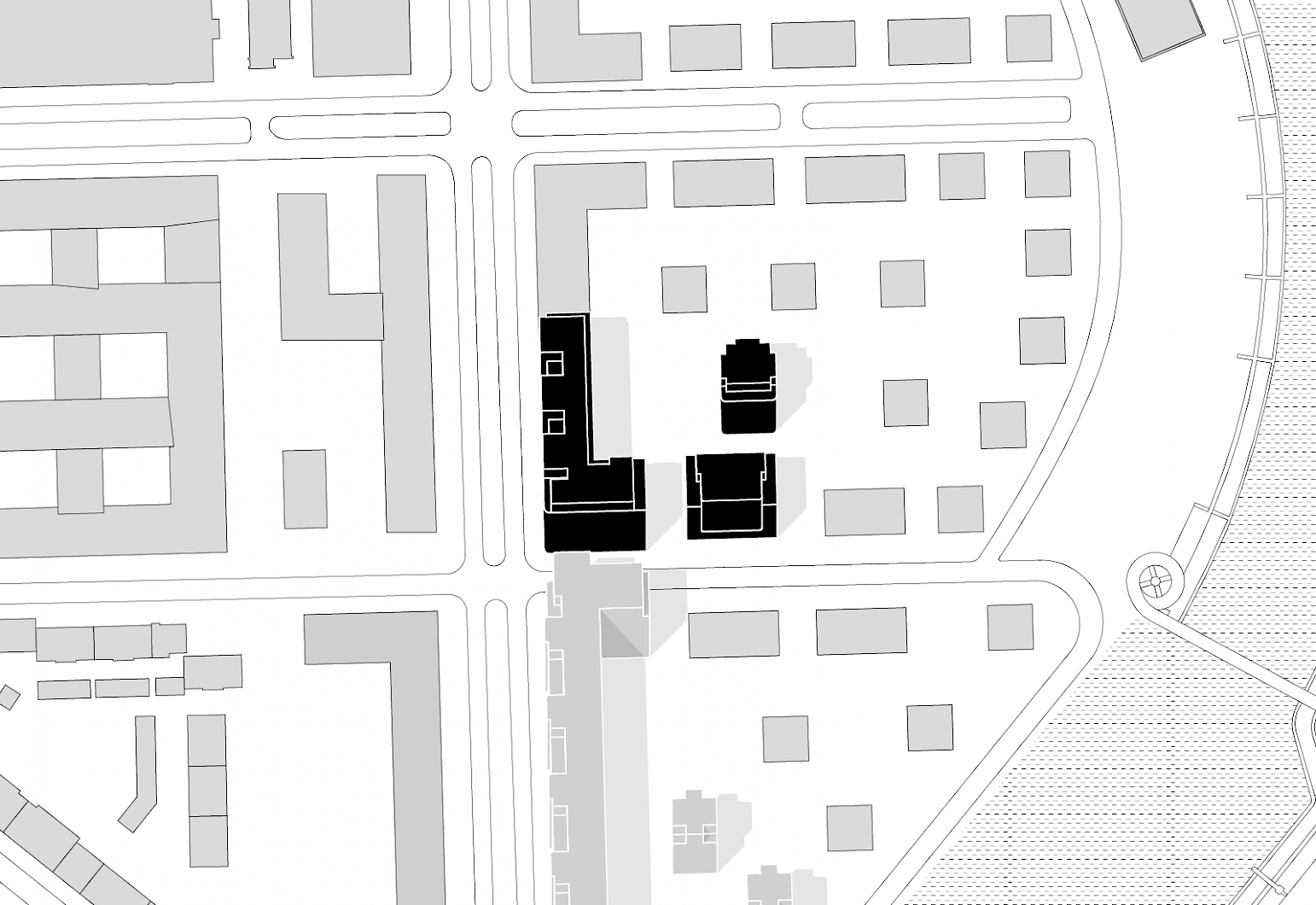 Under the leitmotif of the "City with River" master plan, a 31-hectare former industrial and port area on the banks of the Rhine in Ludwigshafen was transformed into a new urban district. The plot for Rheinufer 01, a part of the project, is sited close to the city centres of both Ludwigshafen and Mannheim. In line with the development plan, a six-storey, L-shaped residential and office block was built on the corner of Rheinallee and Max-Pechstein-Strasse, closing the city-block structure at this point. On the Rhine side the block structure loosens to provide for two solitaire apartment buildings. The longer of the two follows the line of the street; the smaller one, in the style of an "urban villa", stands within the inner courtyard, completing the ensemble. All the apartments in the perimeter block have loggias facing the street and continuous balconies overlooking the quieter, green courtyard side. In total 72 generously sized rental apartments have been created here.
Baubeginn für Projekt "Rheinufer 01" in Ludwigshafen
Baubeginn für Projekt "Rheinufer 01" in Ludwigshafen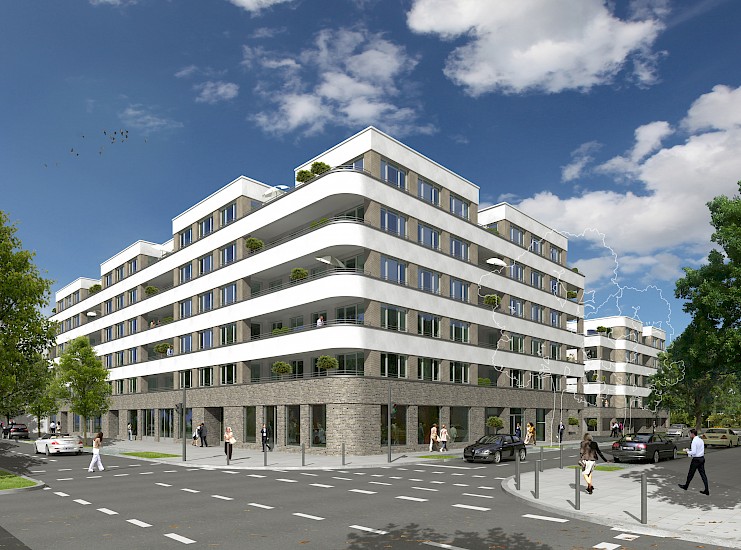 Auf dem Entwicklungsgebiet der ehemaligen Industrie- und Hafenflächen wird derzeit neues urbanes Stadtquartier mit direkter Nähe zur Ludwigshafener und Mannheimer Innenstadt erschlossen. Ende April haben die Bauarbeiten für das Wohnungsbauprojekt Rheinufer 01 mit insgesamt 72 Wohnungen begonnen.