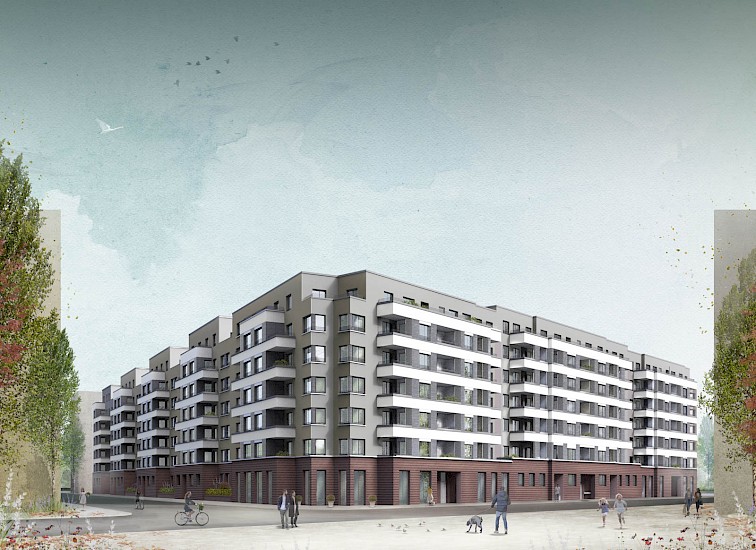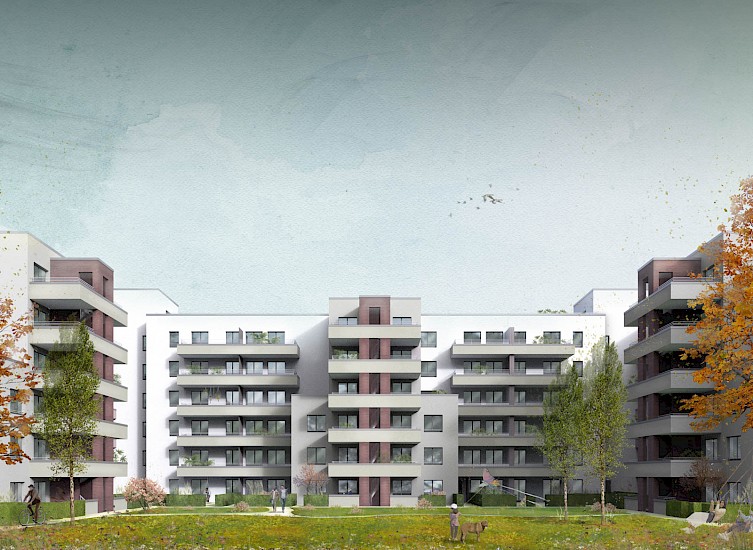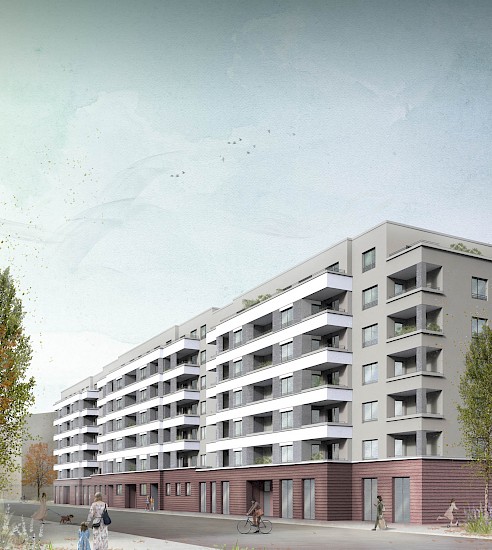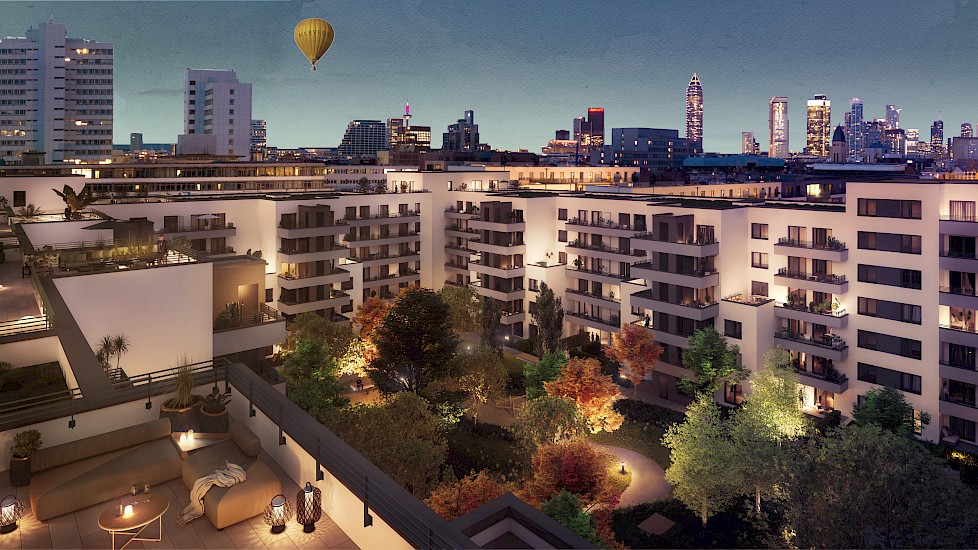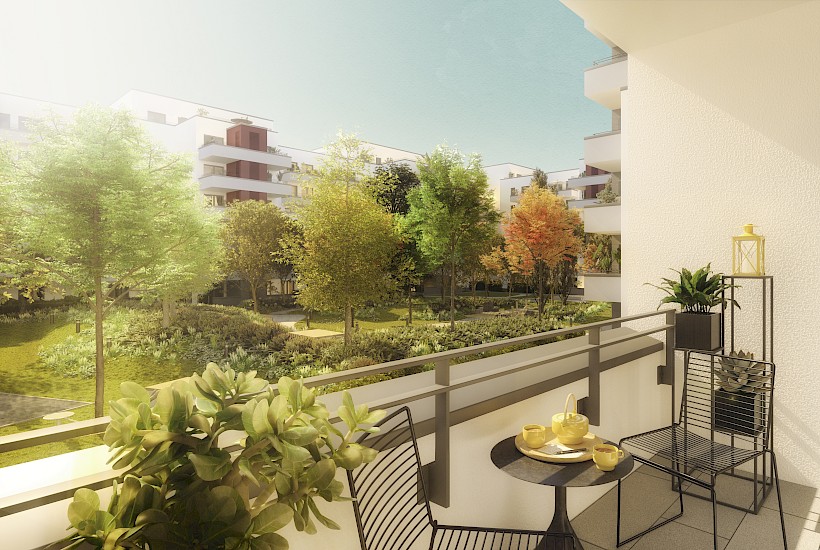 City block
Location: Frankfurt am Main
Year: since 2020
Residential units: 398
Gross floor area (GFA): 32 400 m²
Client: Swiss Life Asset Managers Deutschland
Project team: Attila Bende, Marie Luise Drilling, Rubén Robledo Ibáñez, Ahmed Ibrahim, Julian Kusnawijaya, Julia Tamm, Xiaoyan Wu
Address: Kleyerstraße 82, 60326 Frankfurt am Main
Project partners: Karl Dudler Architekten / Fritz Ludwig Architekten
Photos: Lisa Farkas
Visualisation: Dena Khan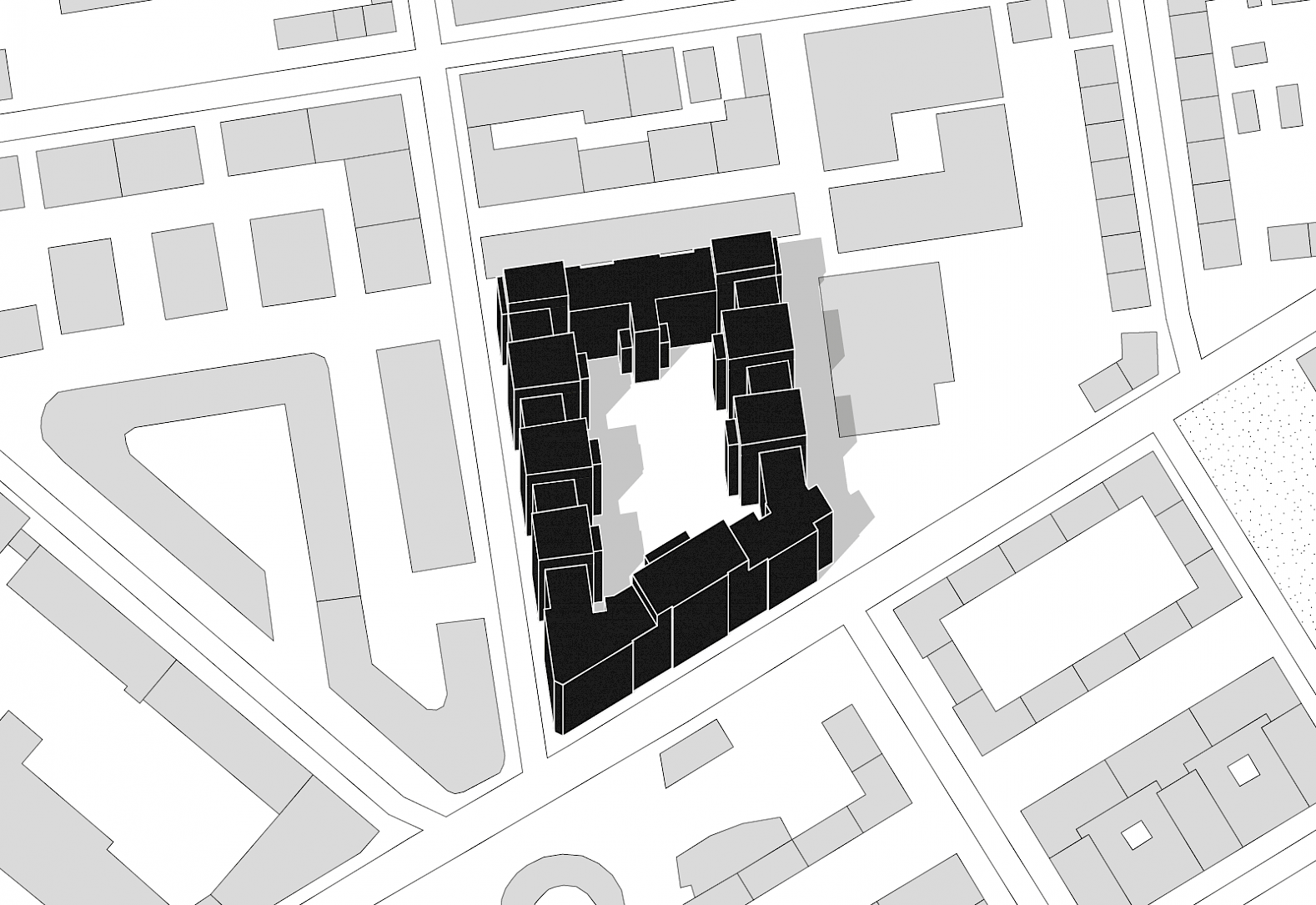 Kleyerstrasse residential project is to be built on a corner plot in the south of Frankfurt´s Gallus district. The area is a heterogeneous mix of apartment blocks and commercial and administration buildings of different scales. On the north side the project borders on city block structures built in the 19th century, on the south and west sides development is more open and irregular in plan. Once an industrial and working-class district, Gallus has experienced a housing boom over the last ten years, with former industrial space being replaced by new residential buildings. So, too, on Kleyerstrasse where, in two phases through to 2025, around 400 new apartments with a row of shops and a children´s day nursery are being constructed on the site of a former data centre, electricity substation and other commercial buildings.
The design for the new development responds to this environment with a robust typology: The seven-storey building volume continues in an unbroken line around the perimeter of the entire block, with short, narrow sections projecting into the space inside the block; this arrangement consciously echoes the urban "reform blocks" of the 1920s. A solid clinker-brick base marks the border to public space. Along Kleyerstrasse there is a line of four shops and commercial units, and a two-storey children´s day nursery. Generously sized loggias and projecting sections give sculptural definition to the façades, along Krifteler Strasse this effect is further underpinned by a roofline with regularly spaced indentations. The collective principle of an urban residential complex is continued in the open inner courtyard which forms a kind of miniature biotope with a range of different tree types. As well as the mix of uses – including shops and a nursery – and the deliberately urban identity of the perimeter block development, a further factor promoting the successful integration of this project into the district is the social mix aimed for among the community of residents. A range of apartment sizes, some of them subsidised rental, some freehold, encourage the development of a heterogeneous social structure typical for this district.
Richtfest für Wohnanlage Kleyerstraße in Frankfurt
Richtfest für Wohnanlage Kleyerstraße in Frankfurt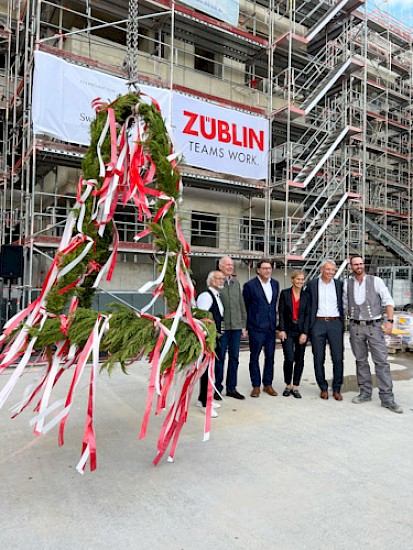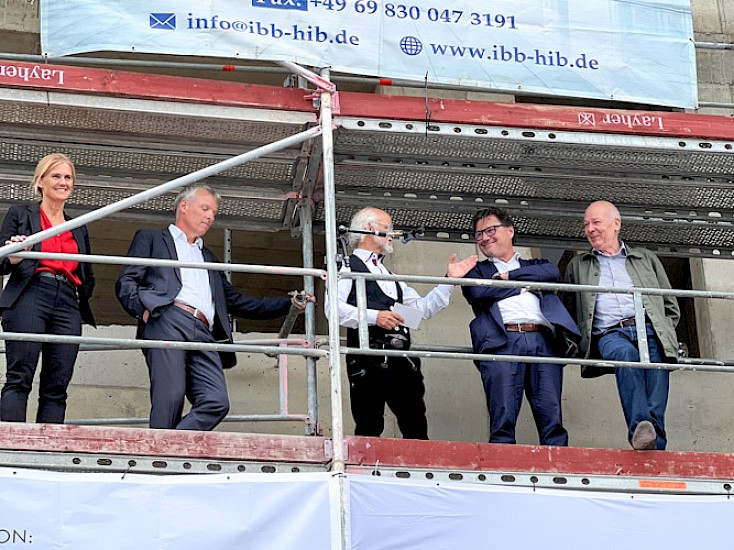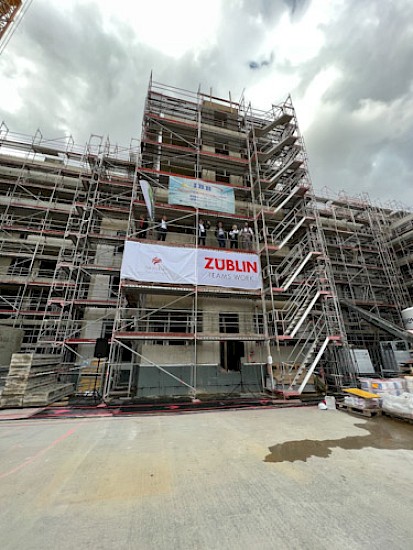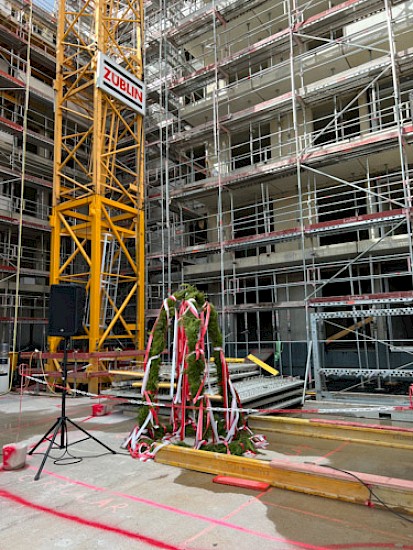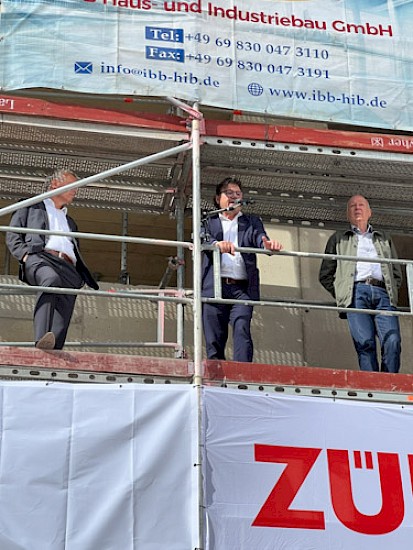 Gemeinsam mit unserem Bauherrn, der Swiss Life Deutschland, haben wir am Donnerstag, den 8. September 2022, das Richtfest für die Wohnanlage Kleyerstraße in Frankfurt gefeiert. In zwei Bauabschnitten entstehen bis 2025 knapp 400 neue, zu einem Drittel geförderte Wohnungen, eine Gewerbeeinheit im Erdgeschoss sowie eine Kita. Der Innenhof wird aufwändig begrünt und soll einen Beitrag zur Abkühlung des Stadtklimas im Sommer leisten.