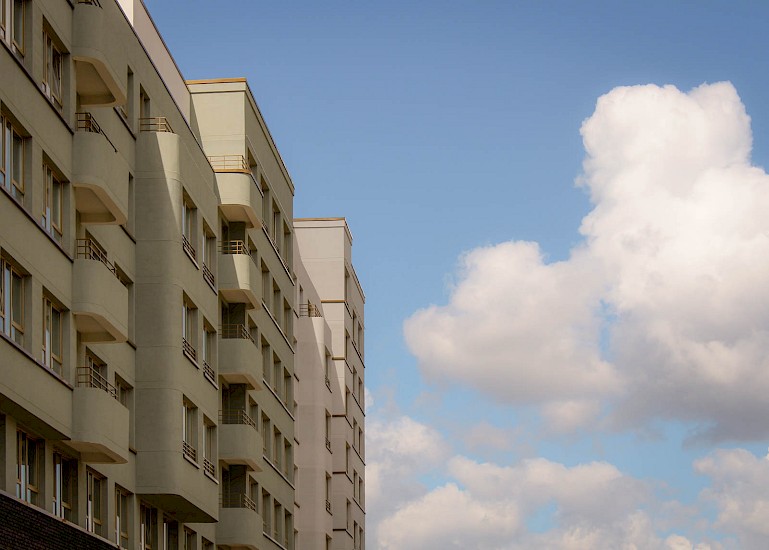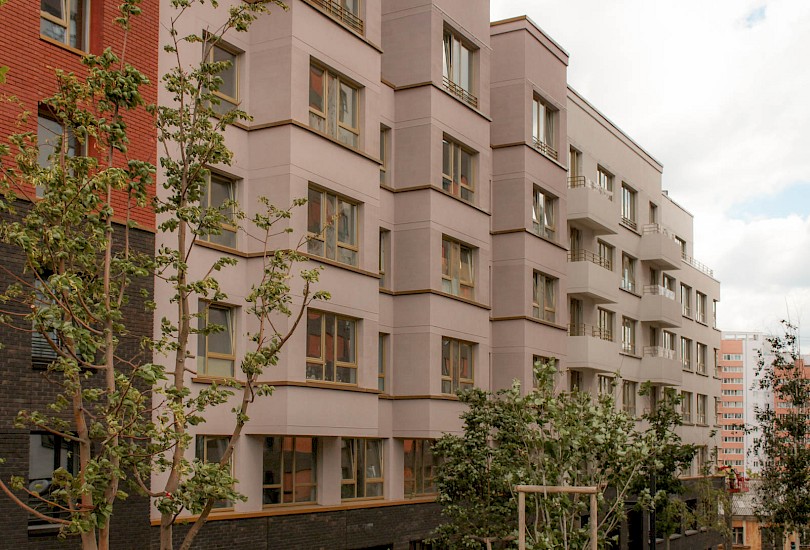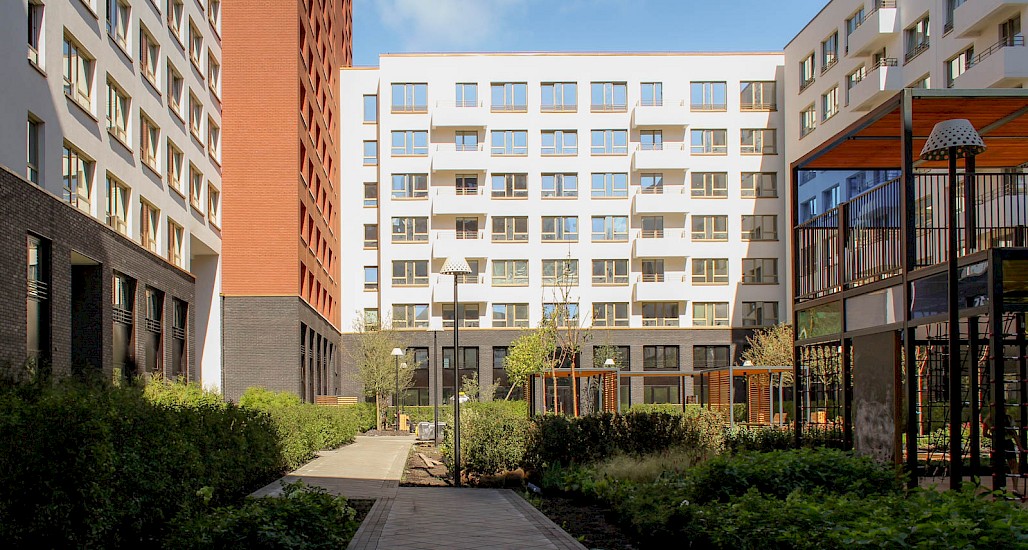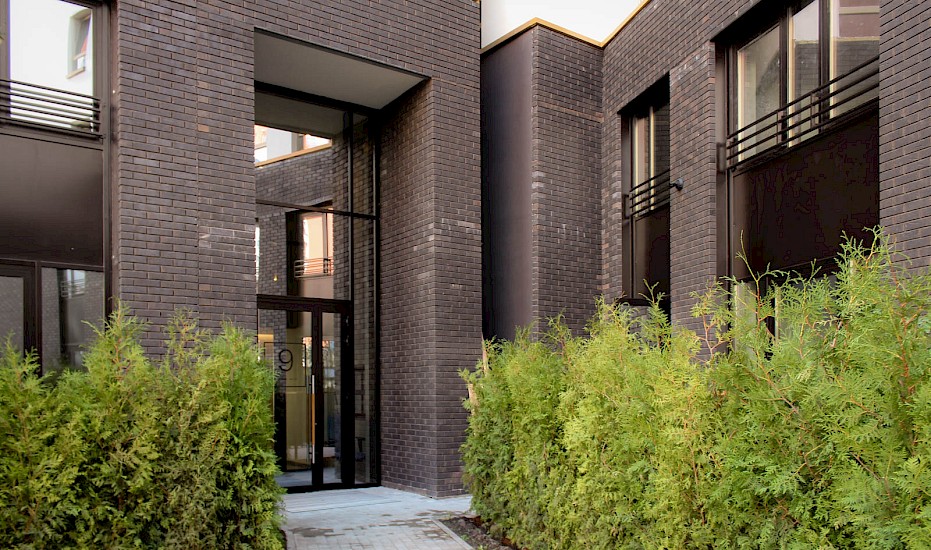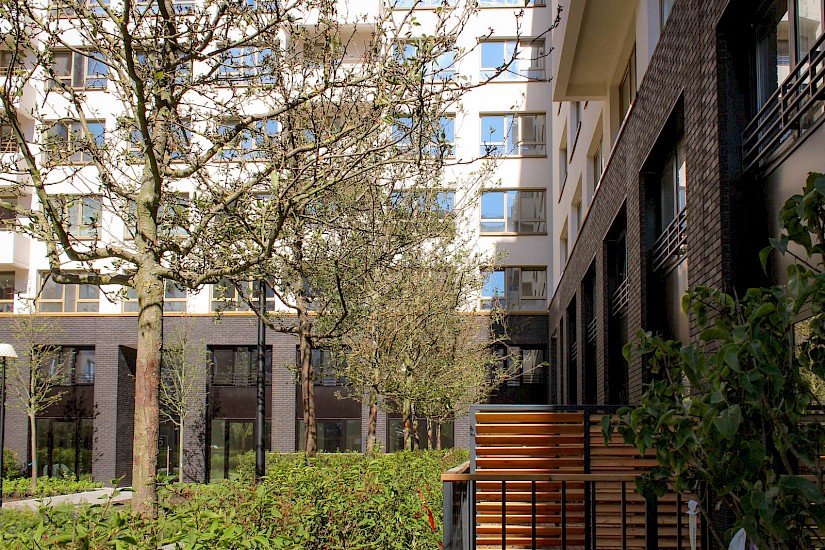 City block
Location: Ekaterinburg
Year: since 2020
Residential units: 310
Gross floor area (GFA): 27 500 m²
Client: Brusnika LLC
Project team: Till Apsel, Eppo Haas
Address: Block 15, Scherbakova Viertel, Jekaterinburg (Bezirk Uktus)
Photos: Dmitrii Bochkarev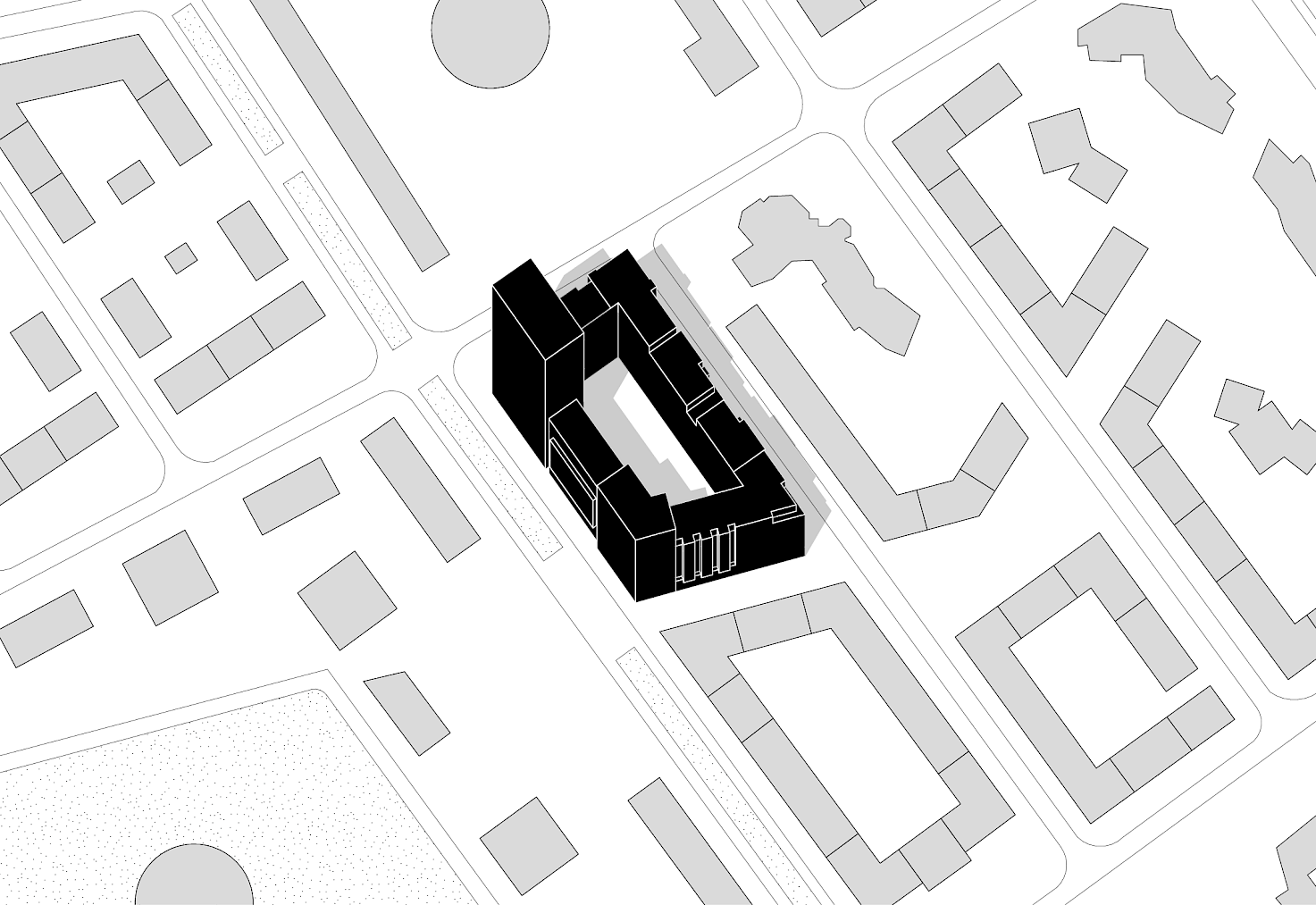 Yekaterinburg, 40 kilometres east of an imaginary line between Europe and Asia, is Russia´s fourth most populous city, with 1.4 million inhabitants. It is the most important industrial and university centre in the Urals. Here on a hill in the district of Uktus in the south of the city, the Russian housing developer Brusnika is planning to build a residential block with 310 apartments. In the preceding competition process ("Urban Block Collection"), Stefan Forster Architekten had developed a system for a modular façade which is based on a design grid and a high degree of prefabrication of the building components. The Uktus residential block is the first of the two planned applications so far (a second residential block will be built in the Siberian city of Tyumen). In a deliberate departure from the open-style housing estates of the Soviet era, this new development in Yekaterinburg is oriented towards the traditional principles of the European city – in terms of, for example, clearly defined street and courtyard spaces, the density and compactness of the building volume and the articulated construction of the façade.
At 117 m x 65 m in outline, this residential block conforms roughly to the dimensions of a typical city block in Berlin. And, like the latter, the individual sections together form a direct architectural context, while retaining their individuality visually to the outside – the suggested subdivision follows the splitting of the building plots behind the façades. The principle of diversity in a compact urban unit also determines the height development: A continuous base storey in grey clinker brick accompanies the ground floor, accommodating functions that touch the public sphere, such as shops and cafés; the inclined topography and the use of two high points in the development also generate height interest. Above the base, the façades of the upper storeys are horizontally articulated with cornices, accentuated window strips and stepped-back stories. The two highest points, which rise clearly above the eaves height with their 9 and 17 storeys, are by contrast vertically articulated, with continuous pilaster strips and symmetrical recessed sections. The colour palette, shading from red-brown to grey-blue and lilac, and the carefully articulated façades combine to present a vigorous, sculpturally moulded block. In association with three further residential blocks projected by Brusnika, a small urban district is being created in Uktus which re-interprets the qualities of traditional urban spaces.
Urban Block Collection (Russland): 1. Preis für Stefan Forster Architekten
Urban Block Collection (Russland): 1. Preis für Stefan Forster Architekten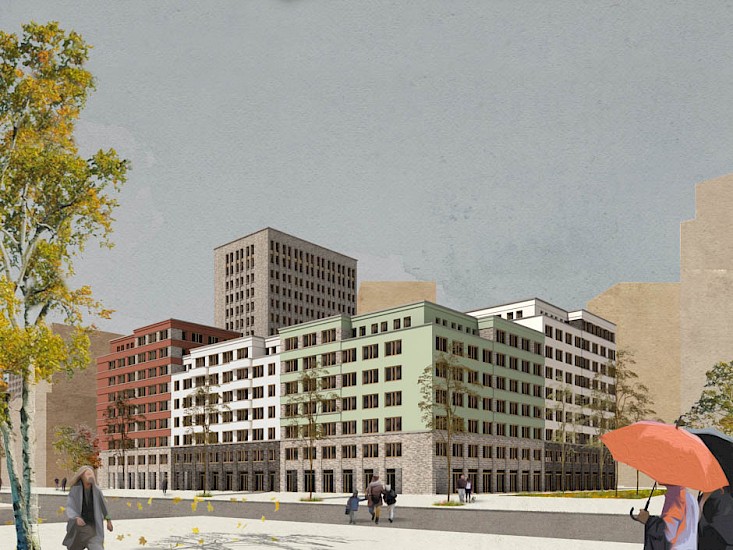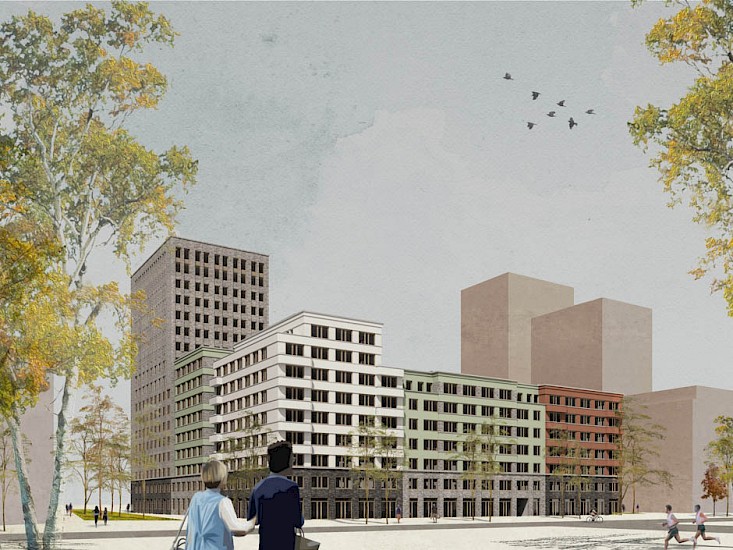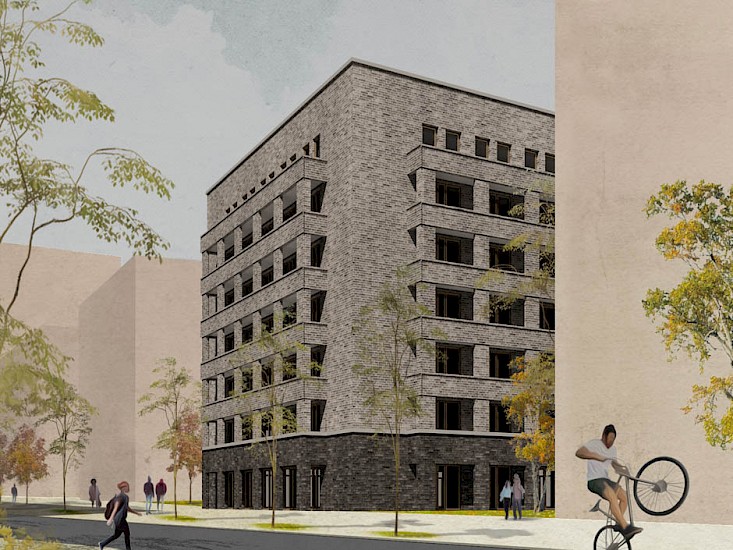 Nach dem gewonnenen Qualifizierungswettbewerb ("Urban Block Collection") der russischen Wohnungsbaugesellschaft Brusnika werden Stefan Forster Architekten ab 2020 zwei Projekte in Jekaterinburg und Tymen realisieren. Im Fokus der Beauftragung steht eine modulare Fassadengestaltung.