City block
Location: Frankfurt am Main
Year: since 2020
Residential units: 208
Gross floor area (GFA): 22 790 m²
Client: Isaria Objekt SchwedlerTrio GmbH
Project team: Julia Tamm, Ray Moritz, Newa Wanner
Address: Ferdinand-Happ-Straße / Gref-Völsing-Straße, 60314 Frankfurt am Main
Project partners: Karl Dudler Architekten / Ortner & Ortner Baukunst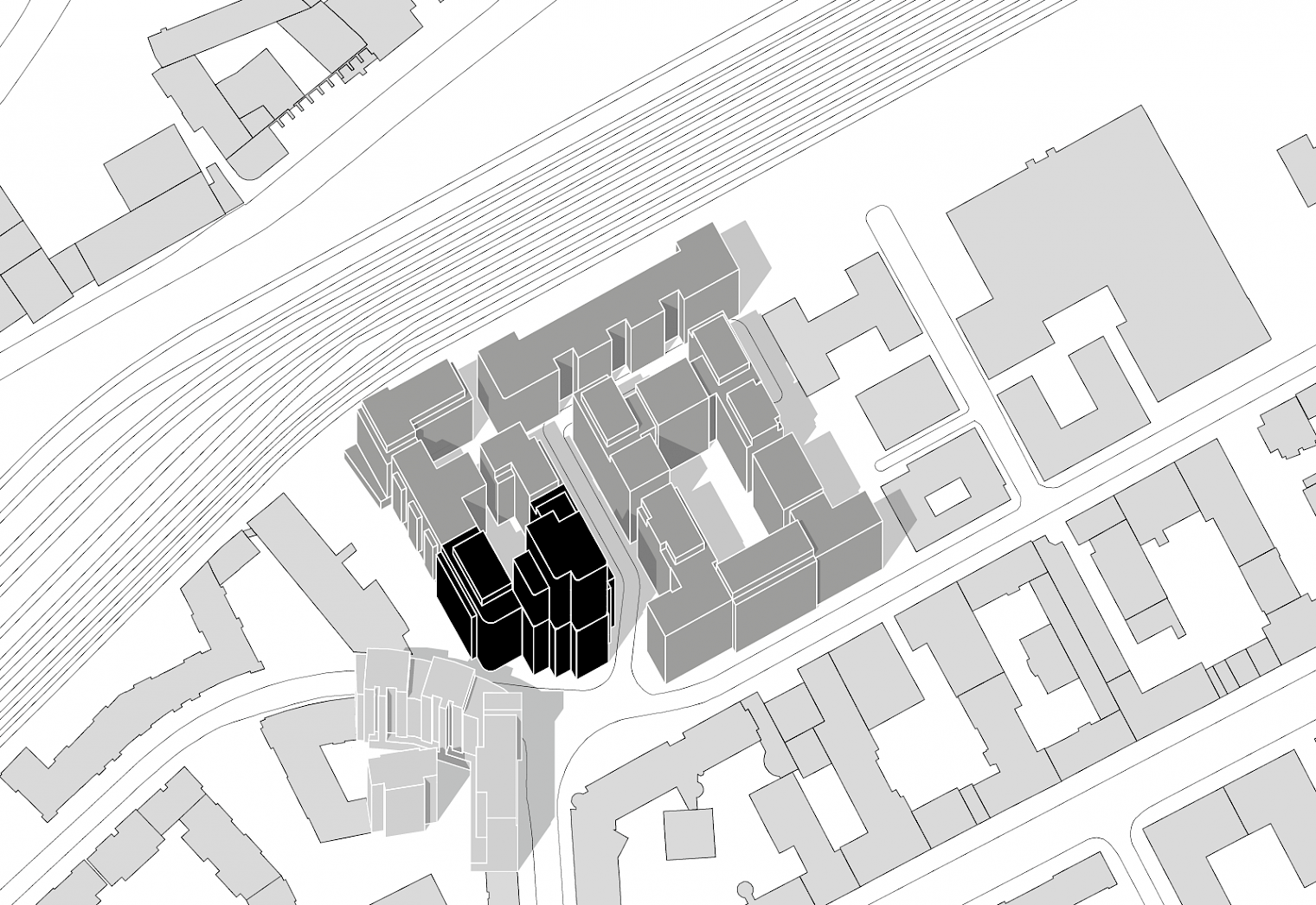 Schwedler-Carré 03 is the third and final phase in the construction of a new residential district in Frankfurt´s Ostend which began in 2017. Three architectural practices worked together on this project: Karl Dudler Architekten, Stefan Forster Architekten and Ortner & Ortner Baukunst developed the overall urban design concept which continues the design principles of the two previous phases of construction, incorporating differentiated outside areas and readily identifiable individual buildings. The three buildings in Schwedler-Carré 03, also jointly developed by the three practices, feature an irregular block edge on the southwest corner and an opening to the east towards Gref-Völsing-Strasse, in keeping with the idea of a small-scale communication routes through the residential complex. Together with the building opposite at Gref-Völsing-Strasse 4 the sixteen-storey residential high rise forms the new entrance to the development, facing south.
Adjacent to the high-rise, two much lower building volumes, each with seven storeys, complete the complex to the north, giving rise to a generously sized landscaped inner courtyard. On the west and east sides the overarching design principles for the new development are taken up in the distinctive clinker-brick base storeys and the façades horizontally articulated with bands of cornices. On the west side a projecting central section underlines the symmetry of the façade. Rounded balconies add emphasis to the corner of Ferdinand-Happ-Strasse. All the apartments have outside space in the form of private gardens on the ground floor and balconies or loggias for the upper storeys. Schwedler-Carré 03 provides 208 high-quality freehold apartments, which, in combination with the apartments built in the first two phases – funded by the council or independently financed – ensures a socially mixed housing development with a wide range of communal outside areas.
Richtfest für Quartiersentwicklung Schwedler-Carré 03
Richtfest für Quartiersentwicklung Schwedler-Carré 03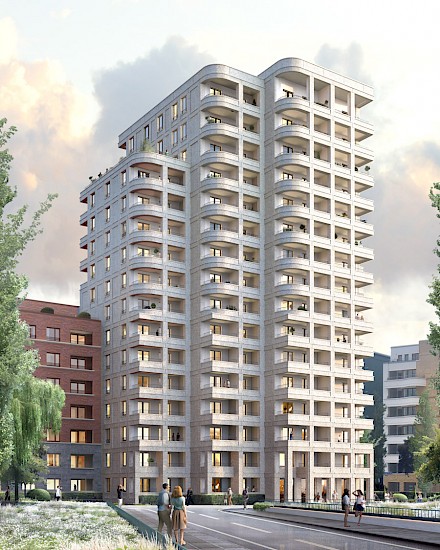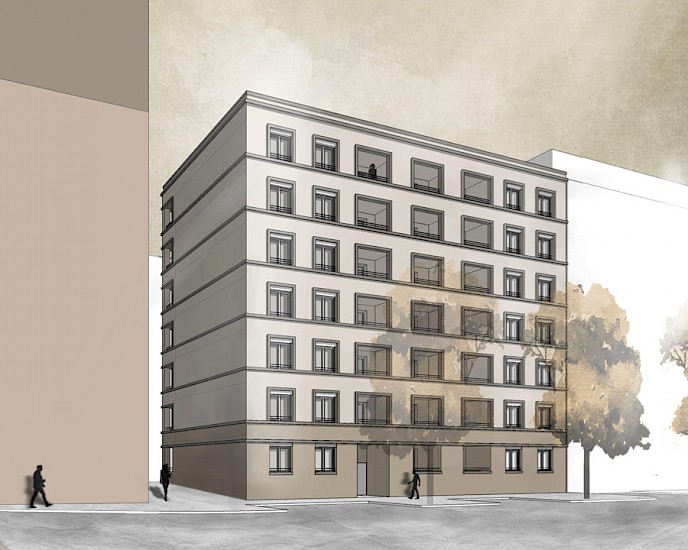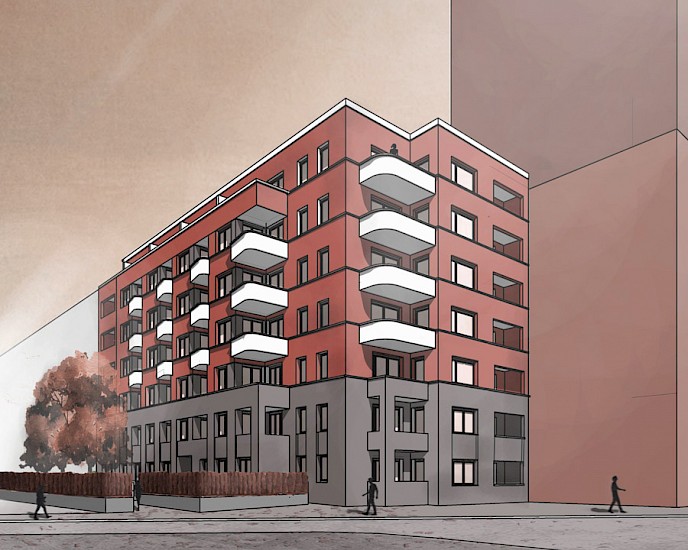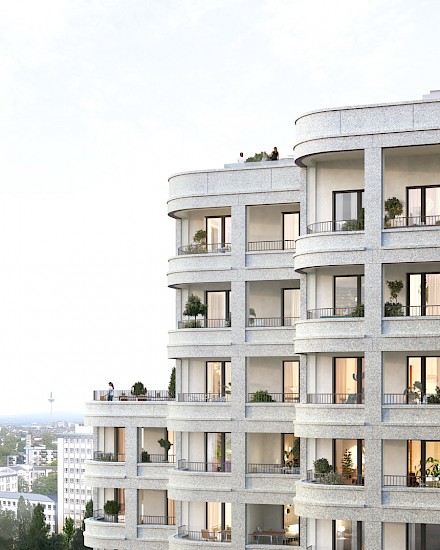 Am Mittwoch, den 18. August wurde das Richtfest für das gemeinsam mit den Büros Karl Dudler Architekten und O&O Baukunst realisierte Projekt Schwedler-Carré 03 gefeiert. Mit dem dritten und letzten Abschnitt des Schwedler-Carrés entstehen 208 neue Mietwohnungen auf dem Gelände des ehemaligen Güterbahnhofs an der Ferdinand-Happ-Straße im Frankfurter Ostend. Im Auftrag der Deutschen Wohnen und der Isaria wird das Projekt, zu dem auch ein Hochhaus gehört, unter dem Namen "Drei Horizonte" vermarktet. "In den vergangenen Jahren ist mit dem Schwedler-Carré ein neues Wohnviertel entstanden, das durch einen hohen architektonischen Qualitätsanspruch positiv auffällt", so Rainer Schulze in der FAZ (21.08.2021).