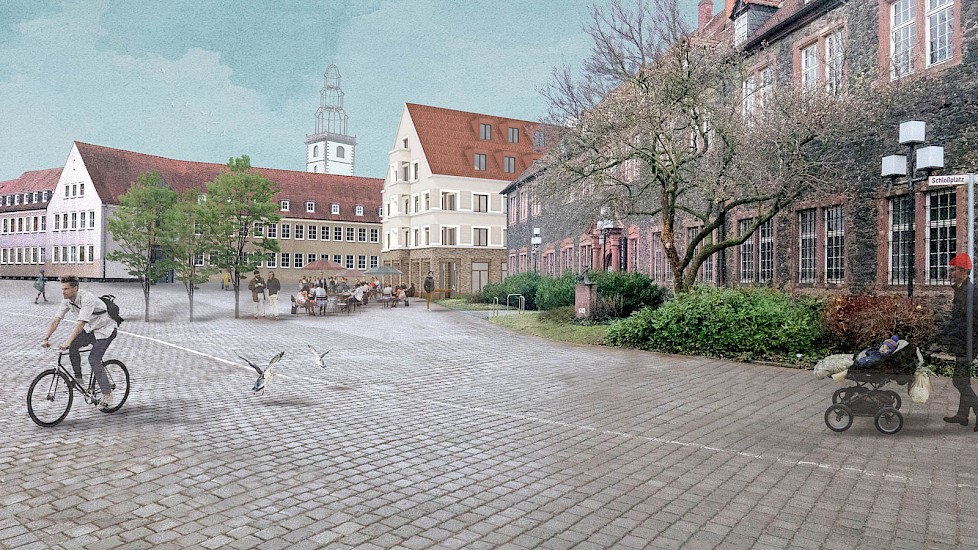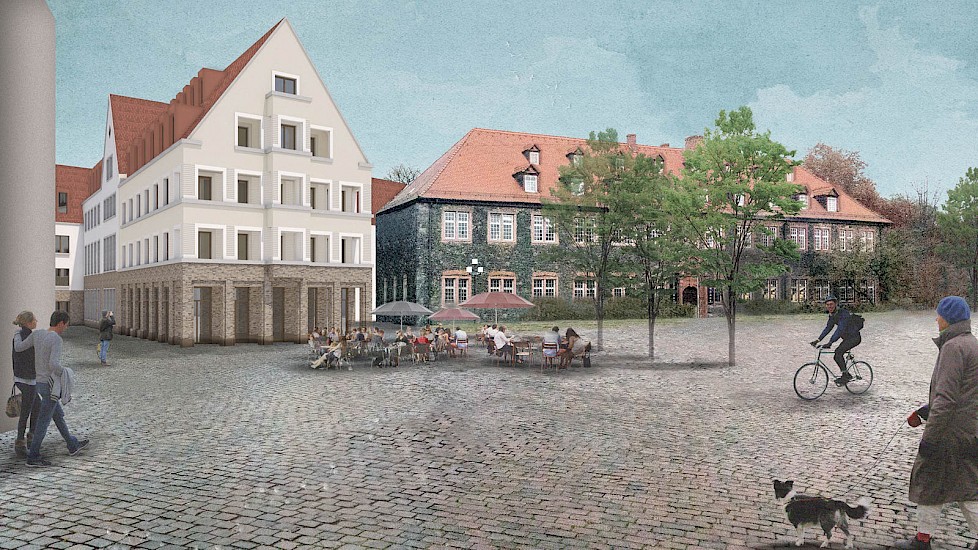 City building
Location: Hanau
Year: since 2019
Residential units: 45
Gross floor area (GFA): 9 000 m²
Client: Baugesellschaft Hanau GmbH / Terramag GmbH
Project team: Wiebke Nolte, Till Apsel, Nils Lamm
Address: Schlossplatz, 63450 Hanau
Other functions: office, café, club
Visualisation: Dena Khan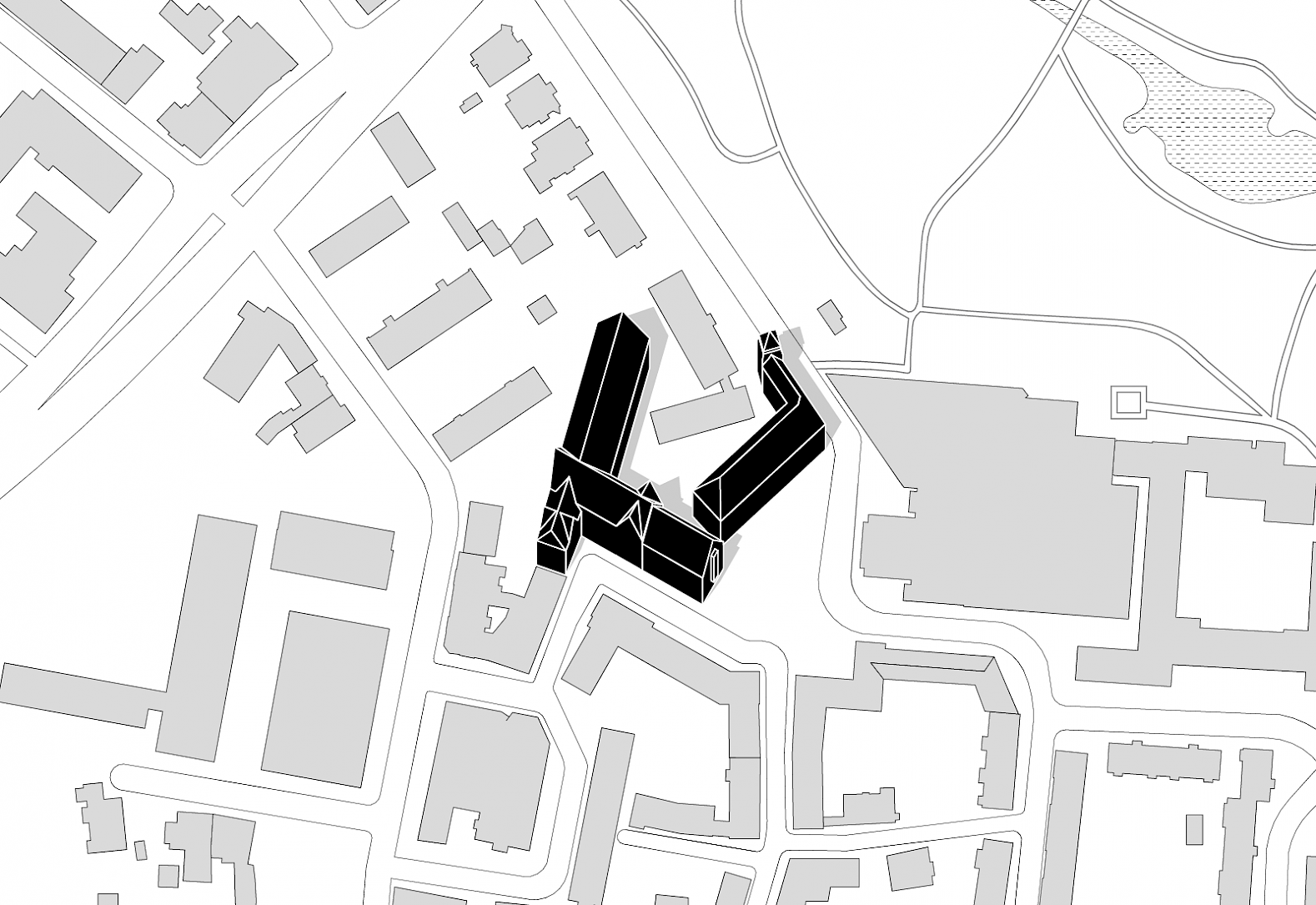 The town centre of Hanau was almost completely destroyed in the Second World War and then, during the post-war period, rebuilt in the style of the 1950s. One exception to this was Schlossplatz with the old chancellery and the civic hall, two of the few buildings to survive undamaged. Nonetheless, this square, and Fronhof, a courtyard behind the chancellery, have since been used mainly for parking. Now, in the context of a programme of revitalisation and reorganisation of this important urban space, the proposal is for a T-shaped development comprising four sections, the eastern wing extending to Schlossplatz and replacing the "Haus des Handwerks" there. In addition, the former chancellery is to be refurbished and converted into office accommodation.
The building volume responds sensitively to its immediate environment. The gable-end towards Schlossplatz cites its predecessor on that spot, its pitched roof blending well into the characteristic skyline. A café on the ground floor brings life and activity into the square. On Fronhof the new structure gives clearer definition to the space, leaving plenty of scope for diverse public uses, for example an open-air cinema or weekly markets and other public functions. And finally, on the south side, Münzgasse is more clearly re-integrated into this context. The architecture of the new buildings strives to achieve an ensemble effect in conjunction with the existing buildings. The façades, with their solid stone bases and different render finishes articulate the building volume and give definition to the individual sections. The Fronhof development opens up new possibilities and new activities for the old town in well proportioned urban spaces that strengthen civic identity.
Stadtverordnete in Hanau stimmen für Entwurf von Stefan Forster Architekten
Stadtverordnete in Hanau stimmen für Entwurf von Stefan Forster Architekten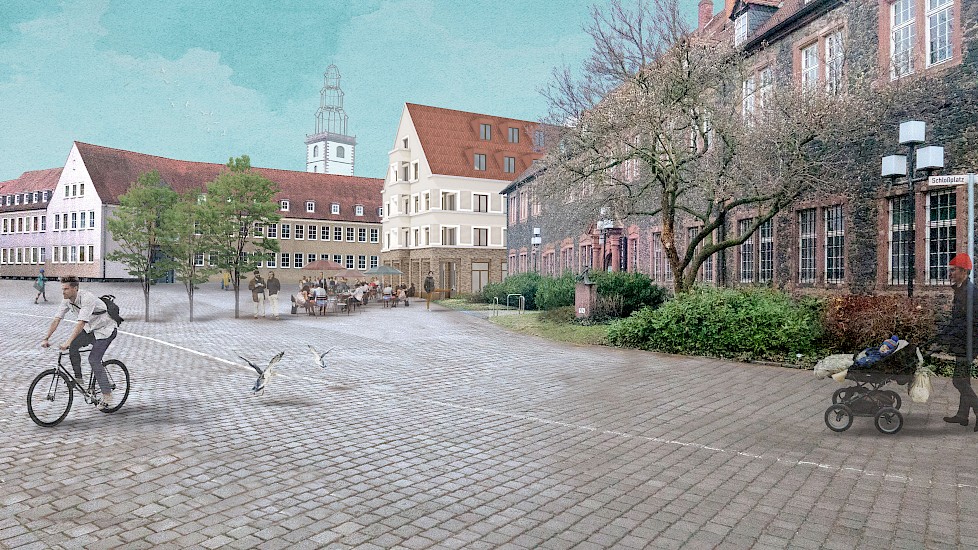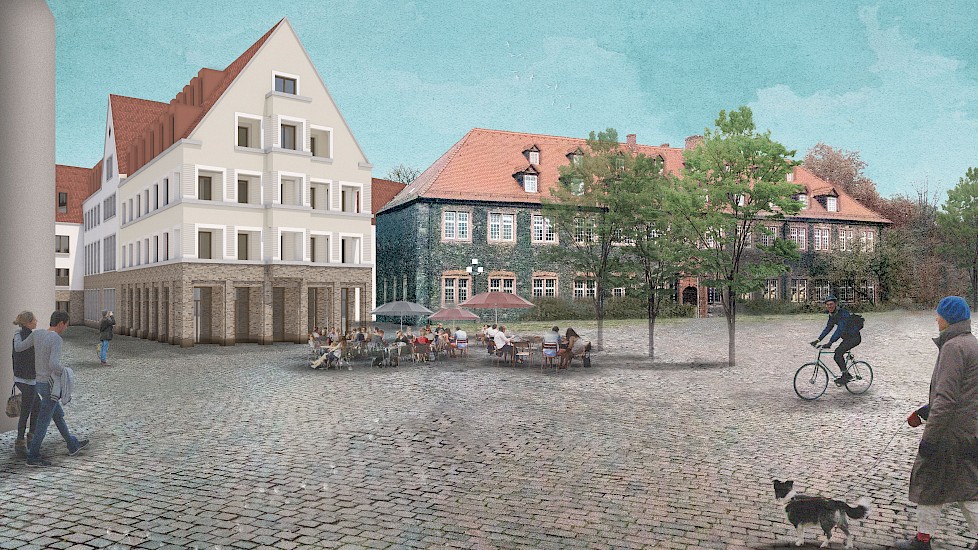 Nach einem Beschluss der Hanauer Stadtverordnetenversammlung vom 23.09.2019 werden Baugesellschaft Hanau und der Projektentwickler Terramag die Neubebauung am Schloßplatz ("Fronhofquartier") übernehmen. Für Entwurf und Planung zeichnen Stefan Forster Architekten verantwortlich. 
Wettbewerb (Hanau): 1. Preis für Schlossplatz-Areal
Wettbewerb (Hanau): 1. Preis für Schlossplatz-Areal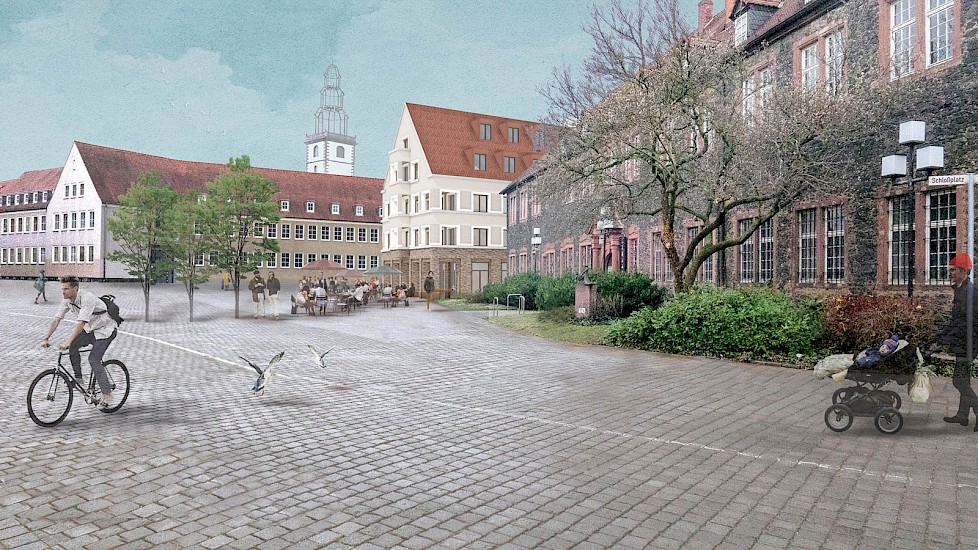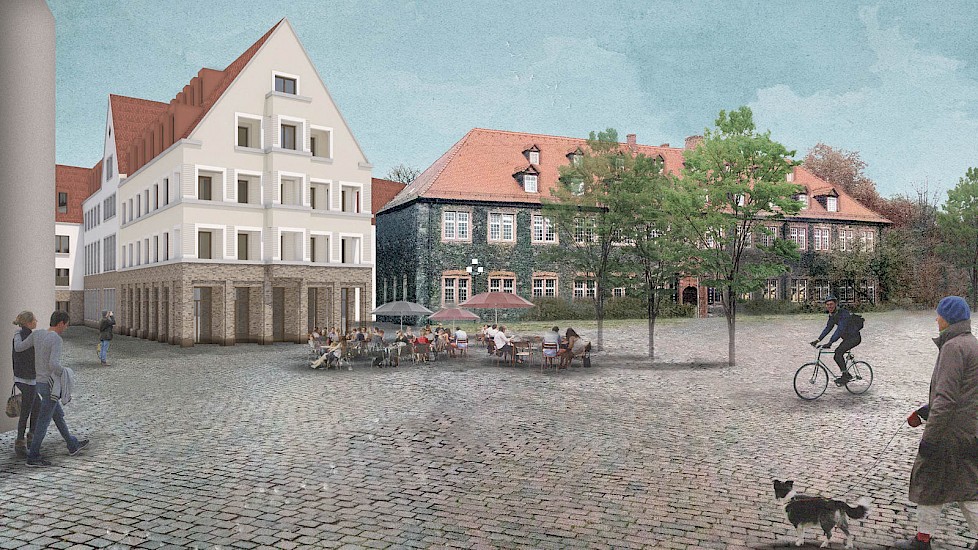 Mit dem Entwurf für ein mischgenutztes Gebäude-Ensemble am Hanauer Schlossplatz wurden Stefan Forster Architekten mit dem 1. Preis ausgezeichnet. Die beiden Neubauten, die rückwärtig an den Fronhof grenzen, werden für die Baugesellschaft Hanau und den Projektentwickler Terramag ab 2020 realisiert.